By Lisa Kadane
Kicking Horse has a reputation as the Powder Highway's top stop for steep and deep skiing and riding in winter. But when the snow melts, the resort, located 14 km west of Golden in the Purcell Mountains, turns into an outdoor adventure mecca. There are trails for hiking and mountain biking, a river for rafting and paddling, stunning alpine views and wildlife galore, all easily accessible from a comfortable suite with Kicking Horse Lodging. What's more, this up-and-coming destination has fewer crowds than Banff and is better value, too. Here are some ideas for how to spend your vacation (and less money!) in B.C.'s best-kept secret.
Psst… see the bottom of this post for a great 30% off deal on stays at Kicking Horse!
See a grizzly bear in the wild
When grizzly bear cub Boo and his brother Cari were orphaned in 2002, the world's largest enclosed grizzly bear habitat was created on the slopes of Kicking Horse Mountain Resort to protect the bears while letting them forage, hunt, play and hibernate in their natural environment. Only Boo survived the first winter, and visitors who stop by the Grizzly Bear Refuge are almost guaranteed to see the beautiful bruin exploring his domain.
Test your mettle on the Via Ferrata
Scale a mountain face while clipped in to a steel cable that connects a system of iron rungs, ladders, pegs, swinging bridges and carved steps as you ascend the Via Ferrata at Kicking Horse, billed as the most exhilarating "iron road" in Western Canada. Climbing the north face of Terminator Peak in this secure way makes mountaineering accessible even for newbies—just make sure you choose one of the two easier routes if it's your first time.
Check in to a fully-equipped suite right in Kicking Horse village
Mountain adventurers need a good base camp and Kicking Horse Lodging, which operates two lodges and a range of rental properties, delivers stylish suites and townhomes that are close to the gondola—your conduit to alpine hiking, mountain biking and the Via Ferrata. This is one area where Kicking Horse's superior value shines—a two-bedroom suite at the Palliser Lodge with a full kitchen and private hot tub, for example, costs about the same (or less) than a standard hotel room in Banff.
Experience accessible alpine hiking and mountain bike riding
Ride that gondola up into Kicking Horse's high alpine to traverse stunning ridge hikes such as Dogtooth Ridge or Terminator Ride to T2 Peak. Or, test your technical downhill riding skills on 50 km of mountain biking trails that include features from rollicking berms and rock slabs, to wooden ramps and a whopping 120 jumps and drops—all while descending a heart-stopping 3,700 vertical feet from summit to village base.
Eat an elevated lunch at Canada's highest restaurant
Refuel at Eagle's Eye, located at the top of Kicking Horse at an elevation of 7,700 feet. The country's loftiest restaurant pours a selection of B.C. wines, and serves up truffle fries, salads, sandwiches and burgers, with arguably the best views in the Columbia Valley and beyond. You won't have to elbow other tourists out of the way to get an Instgrammable shot of snow-capped peaks, but you might want to make a reservation.
Hike up to see glaciers in a national park
Not only is Kicking Horse close to six national parks (Banff, Jasper, Kootenay, Yoho, Mount Revelstoke and Glacier), but one of the parks nearest to town—Glacier National Park—boasts 131 glaciers! Trek up the Glacier Crest Trail, a 5.7 km (one way) hike that leads to an alpine vista of the icy tongues of the Asulkan and Illecillewaet glaciers. From the ridge it's a 360-degree panorama of rock and ice.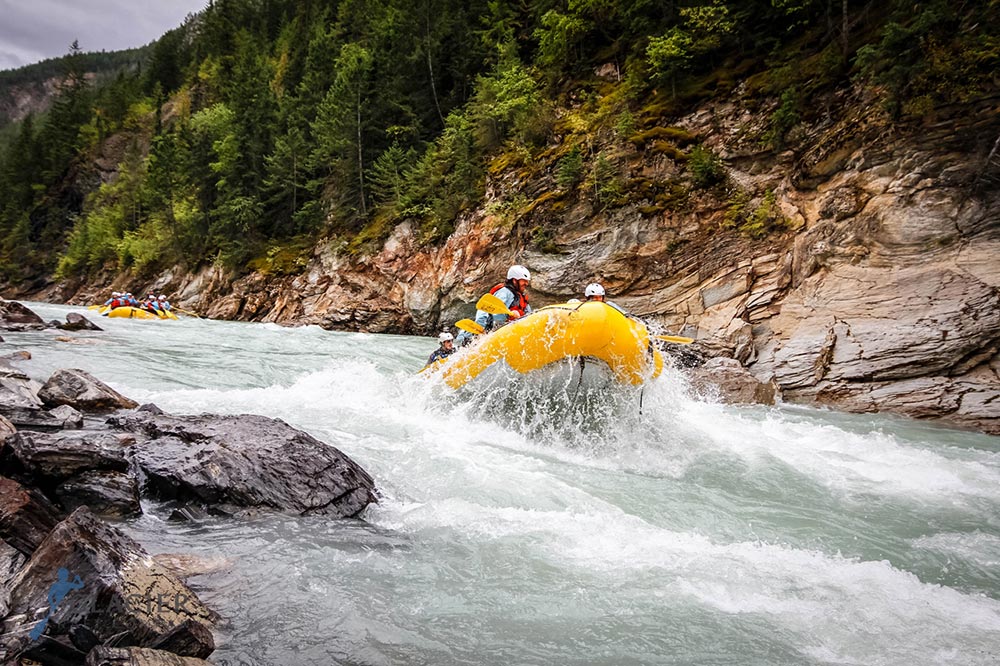 Tackle epic whitewater on the Kicking Horse River
Prepare to get wet rafting through Class III and IV rapids down a thrilling stretch of the famous Kicking Horse River. Or try heli-rafting, where a helicopter flies in adrenalin junkies to the put-in for the famous Lower Canyon, a churning chasm of Class IV rapids only accessible by chopper.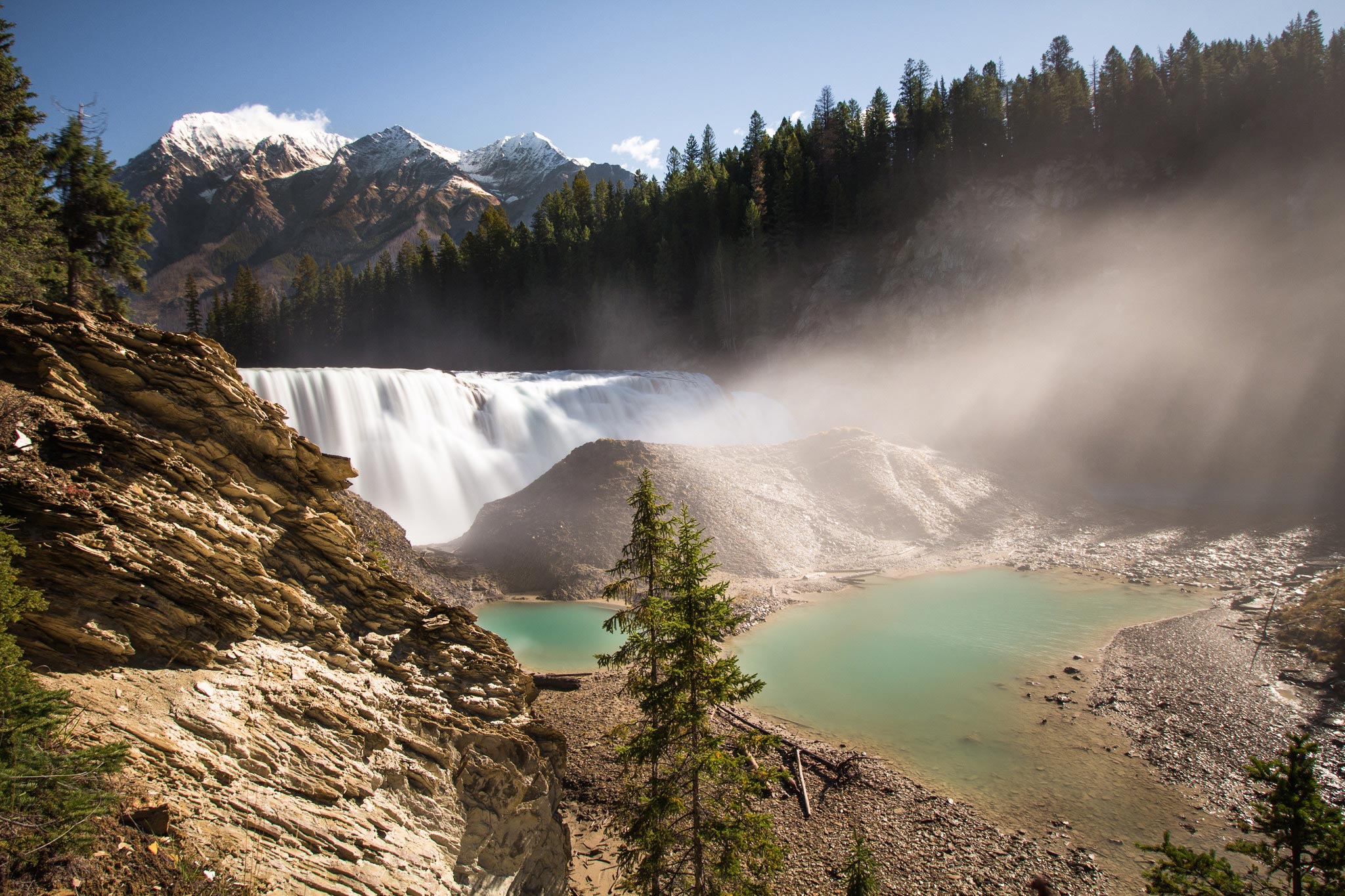 Hike to Wapta Falls, the 'Niagara Falls' of Yoho National Park
Drive 30 minutes southeast to Yoho National Park and the trailhead for Wapta Falls. This 2.3 km (approximately 40-minutes) one-way hike travels through lush forest to the dramatic spot where the Kicking Horse River hurtles over a 30-metre-high cliff.