By: Carol Ann Price
Whether you're more black-tie ballroom, country chic or somewhere in between, read our guide for pulling off a gorgeous wedding just outside Calgary, Alberta in the Canadian Rockies.
Solara Resort & Spa is the ideal venue when you are looking for that ultra-chic resort to host your Kim Kardashian inspired all-white modern themed wedding. Who doesn't love a monochromatic themed wedding but just make sure you consider adding some depth to your all-white bouquets and centrepieces by mixing in greenery and/or pale pink blooms to make the white really stand out.
Rarely do you find a venue in the mountains that offers such a glamorous backdrop with modern crystal chandeliers and dark wood. Grande Rockies Resort provides an opulent and intimate room that suits silver or gold themed decors. I really like crystal stemware with tall non-floral structures such as forsythia to evoke an even more refined evening with plenty of drama.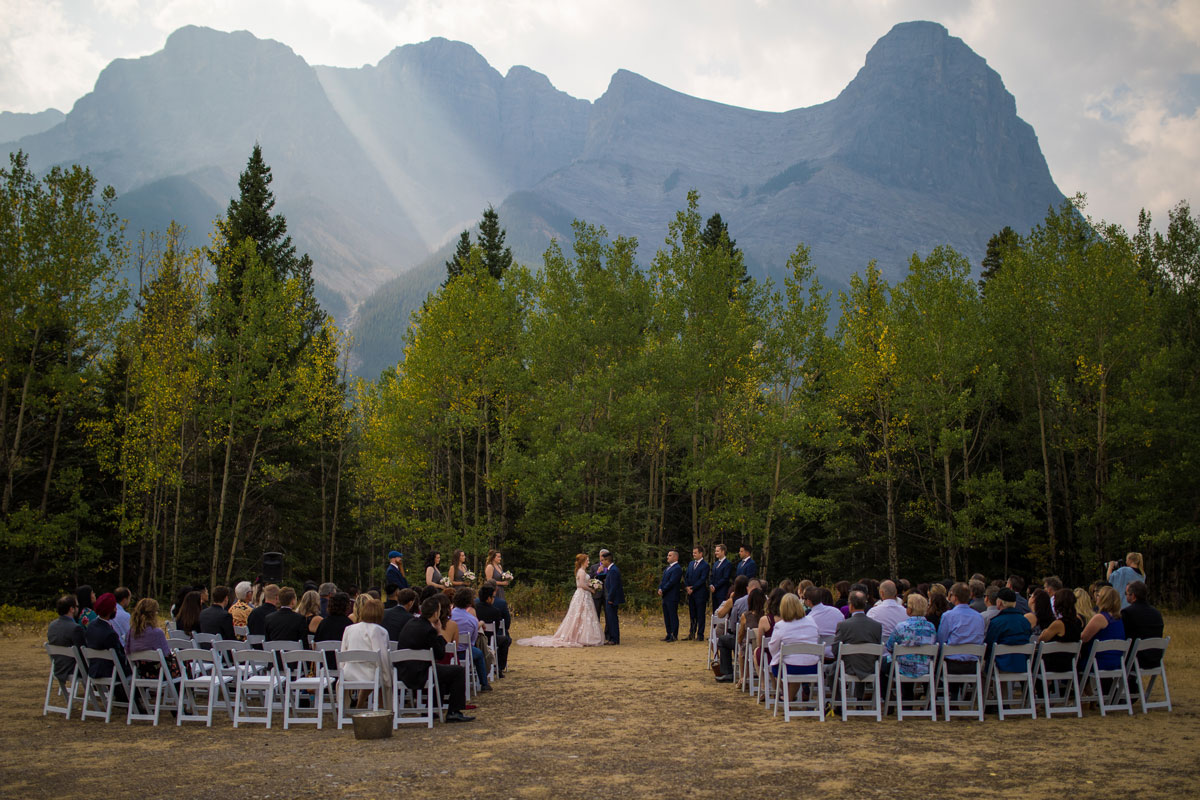 The extremely popular Cornerstone Theatre in Canmore offers a blank canvas for creating the ever popular rustic chic themed wedding. Sprucing up the décor with wood signage and centrepieces using birch vases, field flowers or even pine cones give flexibility for weddings to take place in the much more economical times of the year such as fall and winter. Maybe add some hay bales depending on how much country you have in you.
Spectacular views of the mountains with a gazebo ceremony and a stunning Canadian Rockies lodge for receptions creates the perfect backdrop for the classic and elegantly themed wedding. Silvertip inspires simple refined elegance. Think black and white colour palettes, groomsmen with classic black tuxedos and two-tone sequins bridesmaid dresses. For guest tables, tall white centrepieces accented by greenery and maybe some floating candles would be a nice touch.
Stewart Creek offers my favourite views any time of the year with its wall of windows. I really like this venue set with a country club or preppy theme, especially in the summer when the golf course is open. Think groomsman in kilts and colours such as bright pinks, greens, and navy blues. This definitely is the perfect venue for someone inspired by Kate Spade or Ralph Lauren designed weddings. To add some whimsy maybe add some riding boots filled with roses to complete the club theme.